Safer driving begins with the right course.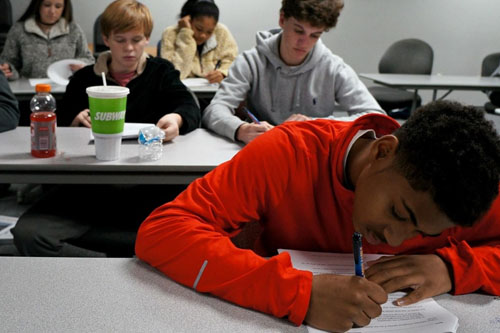 Students in our classroom course learn traffic safety laws and safe-driving techniques. They learn to anticipate and avoid dangerous situations and accidents, and how to develop safe, responsible driving habits for a lifetime.
The Classroom Course includes five learning modules of five hours each.
Behind-the-Wheel Training*
Behind-the-Wheel Training is a one-on-one program in which participants learn to apply safe-driving techniques under the monitoring and supervision of an instructor. This hands-on training course can be taken as an extension of our classroom course or as a separate training program.   
This course is designed for a MINIMUM of (4) two-hour sessions.
Each set of skills must be successfully completed before advancing to the next.  Two hours of Behind-the-Wheel training is broken down by 1 hour and 50 minutes in the car with the last 10 minutes providing consultation between the parent and instructor.  It is suggested that lessons be taken at least 7 days apart, allowing time for practice in between.  Practice allows us to advance the new driver to more difficult skills each time they take a lesson, but if practice isn't done, the student will not be ready for additional skills to advance.
Available 7 days a week.
* Participants must hold an Arkansas Learner's Permit or Driver's License to qualify for this course.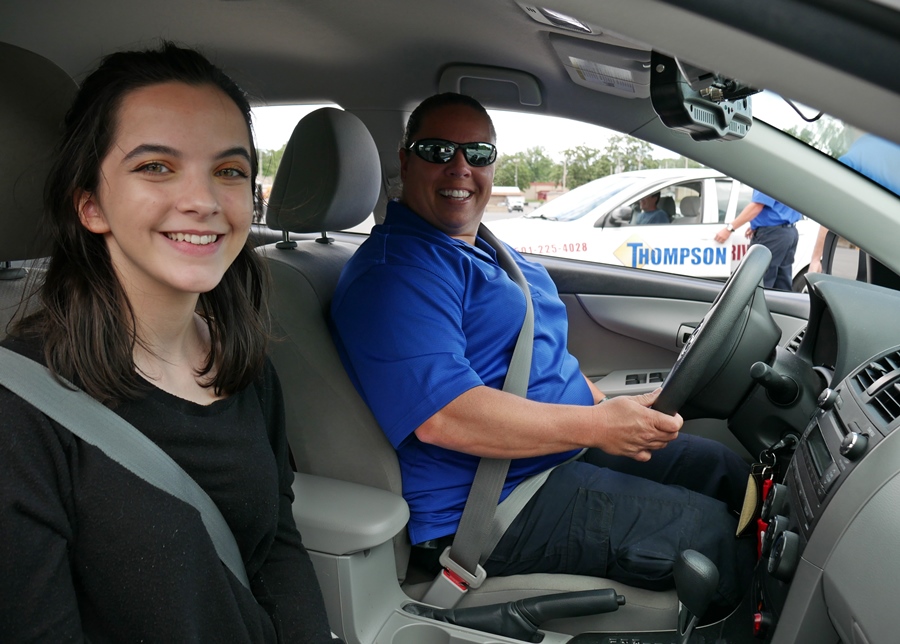 The deal that saves more than dollars.
By completing both the classroom course and the Behind-the-Wheel training program, students not only enhance their driver readiness and safety skills, they are eligible to receive a package discount. By paying for both programs together, participants can save $66.  Classroom and Behind-the-Wheel training should be scheduled separately.  Contact Thompson Driving School at (501) 225-4028 to learn more about this combined rate.