THE THOMPSON DRIVING STORY
Proudly Serving Arkansas Since 1953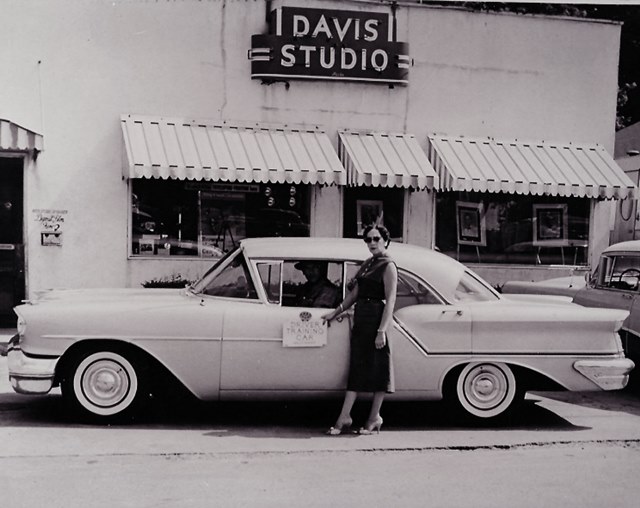 Family Owned for Three Generations
Cruising down Main Street, USA in the early '50's was an American image of personal freedom and local prosperity. For motorists of the day, driving looked somewhat different than it does now. Many of the safety features mandated by law today were optional or had yet to be developed, and to most drivers the coming interstate would be an intimidating new passage.
It was in this environment that Cleo Thompson and her husband T.J. founded A1 Thompson Driving School in 1953 in Little Rock, Arkansas and later expanded to Benton and Pine Bluff. T.J. had been an over the road driver and had banked more than a million miles of safe driving which gave them the idea of starting a driving school.  The company has been known by a number of different names since then, including: Thompson Driving… A1 Thompson Driving School…Capitol City Driving School…The Driver's Training School of Arkansas. While the name has changed, we have always been a family-owned business maintaining the highest standards of excellence. We believe that the road is fun and freedom-giving, but are also aware of the responsibilities of being behind the wheel. That's why Thompson Driving is safe driving.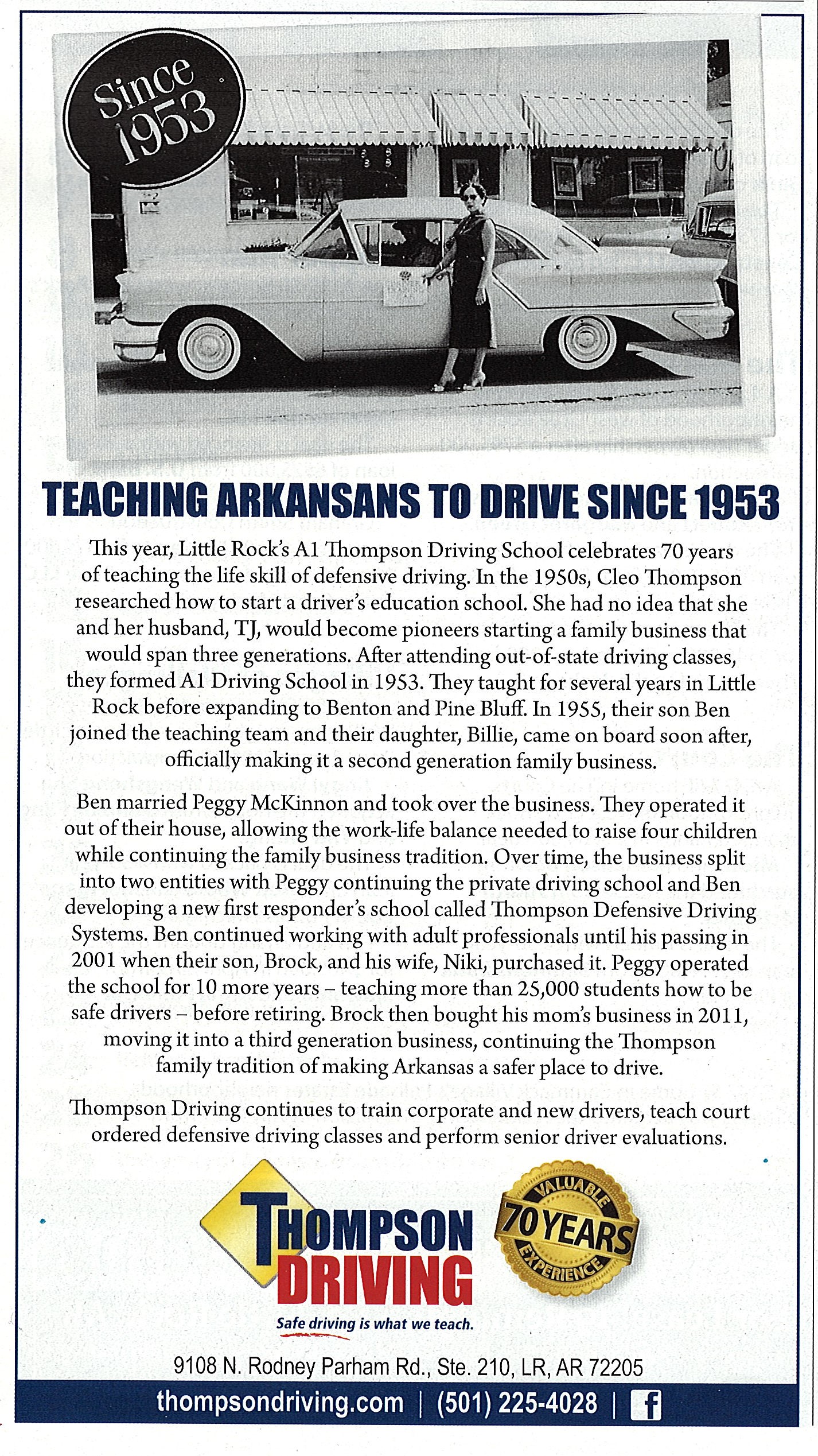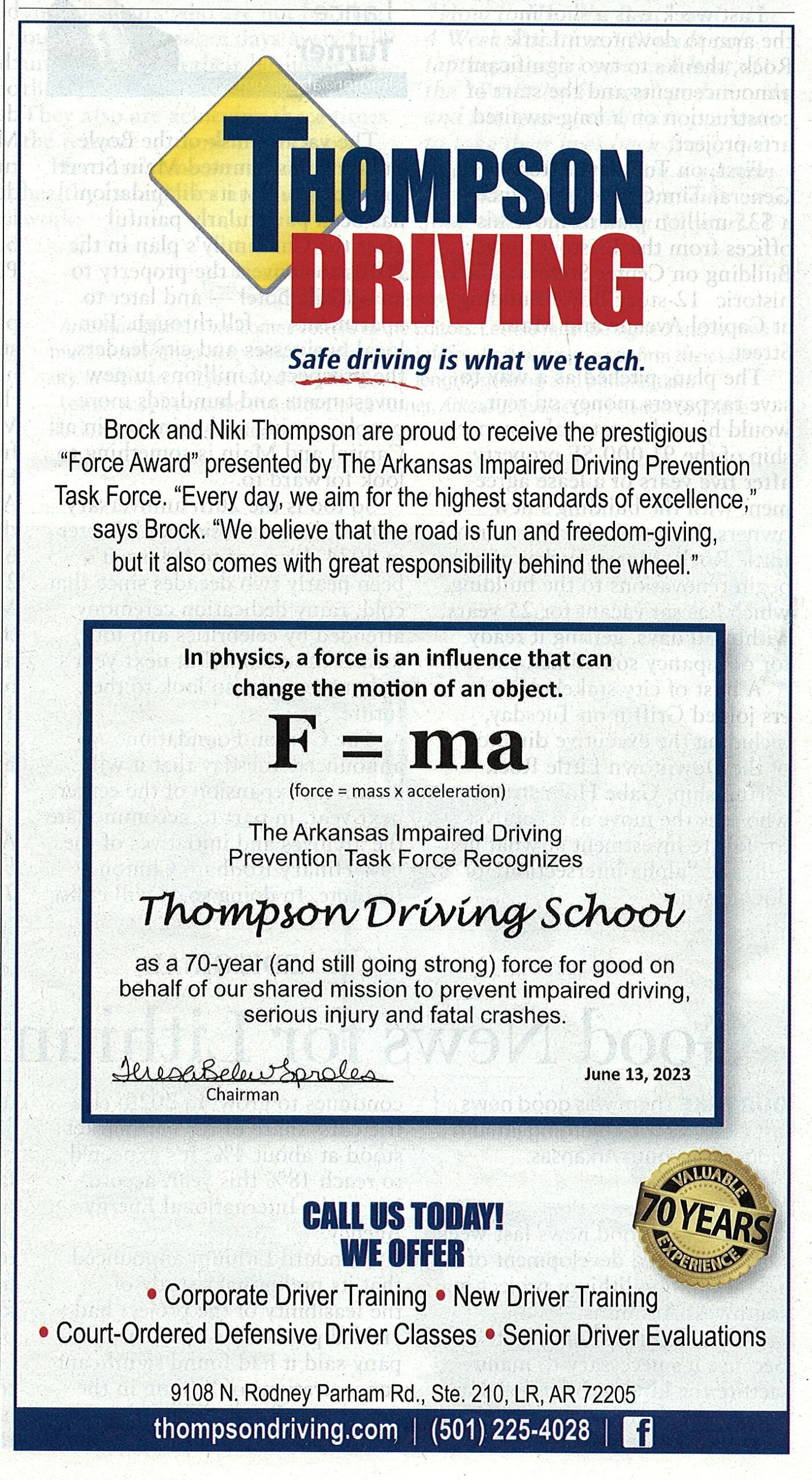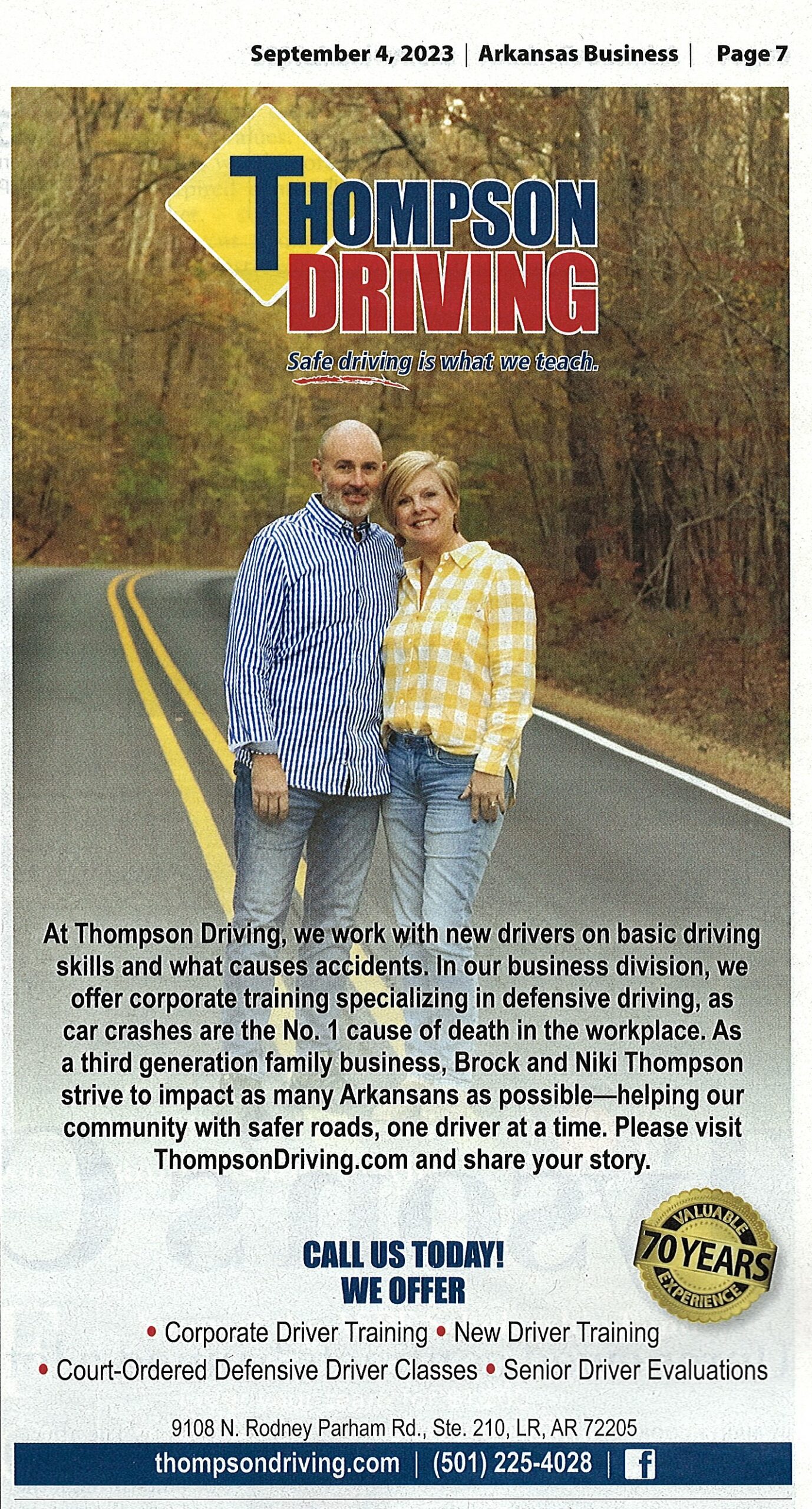 We're Proud of our BBB A+ Rating
Contact us today for more information about our defensive driving courses and the life-saving training we provide for teens, adults and professional organizations.
A BBB Accredited Business since November 2005. BBB has determined that A-1 Thompson Driving School meets BBB accreditation standards, which include a commitment to making a good faith effort to resolve any consumer complaints. BBB Accredited Businesses pay a fee for accreditation review/monitoring and for support of BBB services to the public.